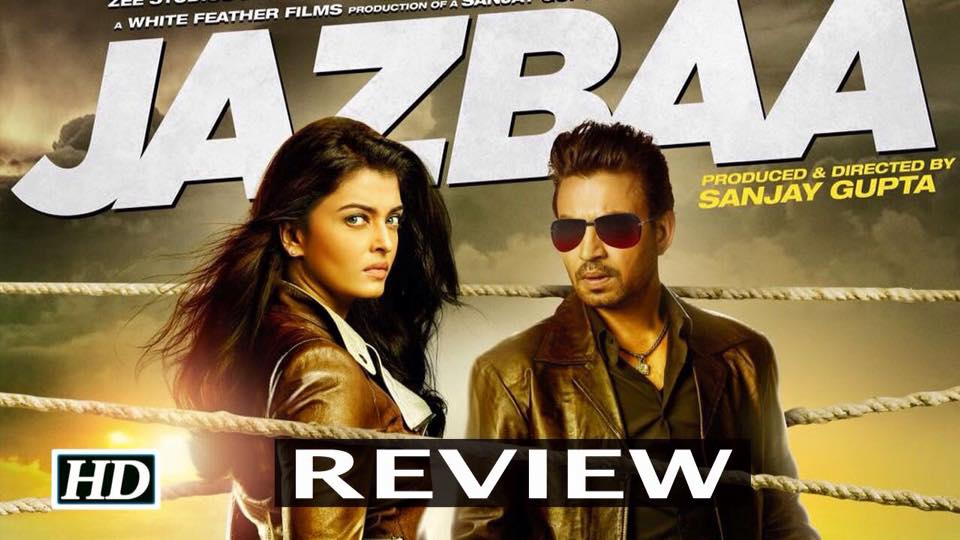 Movie review – Jazbaa
Director – Sanjay Gupta
Starring – Aishwarya Rai, Irrfan Khan, Jackie Shroff, Shabana Azmi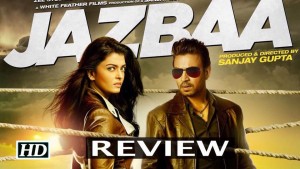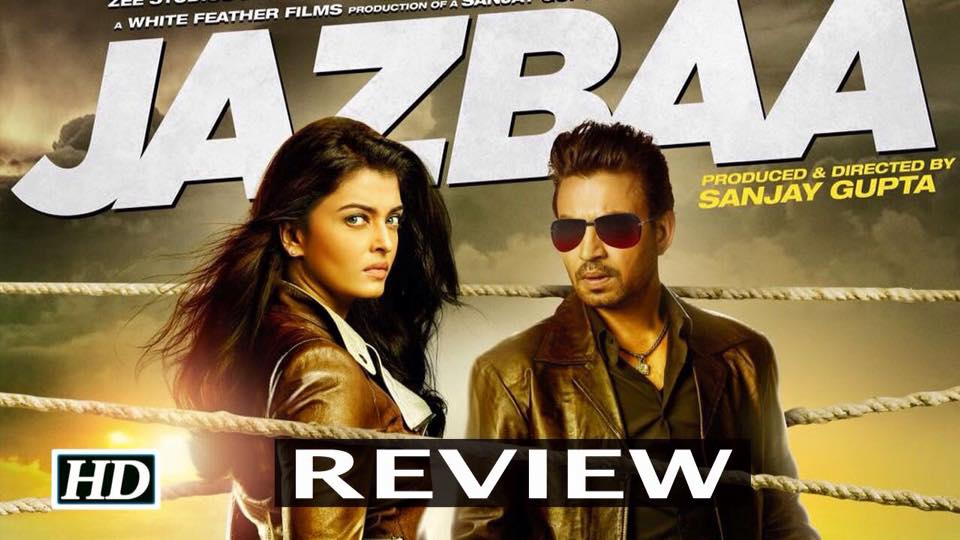 Sanjay Gupta's Jazbaa is the right comeback of Aishwarya Rai who was missed on screen for over 5 years now.
Jazbaa is a suspense thriller of Anuradha Verma ( Aishwarya Rai) who plays as a successful lawyer & a single mother to Sanaya. Story revolves around the kidnapping of Sanaya and how Anuradha gets desperate to get her only daughter freed whether it even be fighting a case of a hardcore criminal. The movie narrates her emotions as she's torn between being a lawyer & a mother as she has to free a rapist cum murderer in exchange for her daughter's freedom. Aishwarya looks ravishing & convincing as before. Her performance as an actress has taken new dimensions over the years… Her struggle, misery, plight has been executed well. After a good 5years she still manages to grip you with her string of emotions.
Jazbaa has Irfan Khan too as the male lead who plays the suspended cop who assists Ash in finding her daughter & in putting the pieces of the case together. Irfan is fantabulous with his comic timing and his psychological talks. His last dialogue/ shayri 'Mohabbat hai is liye Jane de raha hoon, zidd hoti toh baahon mein hoti' ??❤got applauses & I'm sure this will inspire some new 'Romeos'.??
Once again he defines himself well as an actor.
This movie manages to keep you engaged as it revolves around a murder mystery. Movie manages to keep you on the edge of your seat. Its a one time watch for all Ash's fans who missed her onscreen performance all these years.