Retrica Review
There are many ways to get jazzy retro filters on your photos, but many of the apps focus on tweaking after clicking the photos, whereas Retrica will allow to set filters and other options before taking your photo.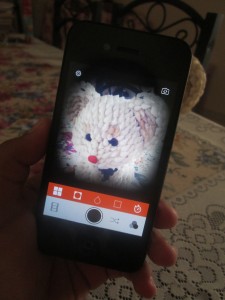 Working with photos this way creates a different dynamic than snapping a picture and wasting time to edit it.
Retrica is simple and easy to learn blend. The blend gives you a shutter key on the bottom along with some buttons to add vignetting, a shallow depth of field effect, border and timer.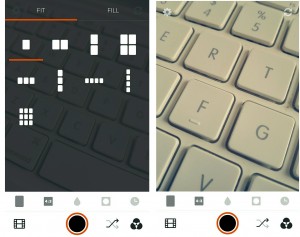 The best part about Retrica is that it has a lot of free filters. There is a shuffle key to randomly pull up a filter. Filters are grouped into themes named 'chic', 'silver' etc. with each containing several different filters. When you tap one filter, the viewfinder will show you what the result will be.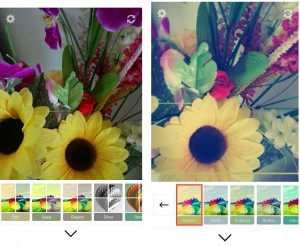 When you click a picture, it'll take a moment to process it then you can view it in the gallery part of the app. When you tap a photo you get two options – share or delete. You could share out the image to another app for editing, but that starts becoming needless.
The clarity of the app extends to the settings menu. There you have the option to turn off geotagging and watermarking of pictures with a 'Retrica' logo on the side.
If you buy the "Pro Upgrade" for an $1.99 as one time payment, you can get more filter packs. Pro Upgrade will remove the advertisements, although I have never seen any such advertisements when I use the Retrica free version.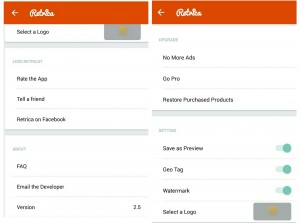 Retrica has a lot to offer to the photographers who like to focus on filters and the occasional unplanned collages, but it is going to feel like it is lacking for those who are a bit more serious about their photography. This is not the only photo app that does live filters, but it is one of the few that does them well.
Not everyone will find Retrica to be their favorite photography app, but considering that it is free to use, I will encourage most people to give it a try and see if the photography style it represents suits you well.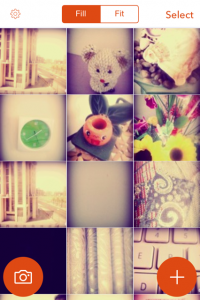 To buy this app:
Android version from Google Play: https://play.google.com/store/apps/details?id=com.venticake.retrica
Apple version from AppStore: https://itunes.apple.com/ae/app/retrica/id577423493?mt=8