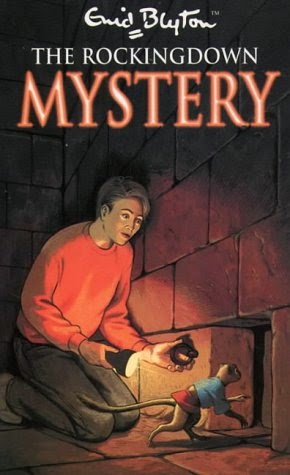 The RockingDown Mystery by Enid Blyton
Who is the author of the book?
The author of this book is Enid Blyton.
Brief Description of the book.
Barney, Roger, Diana and Snubby love solving mysteries.
Roger, Diana and Snubby make friends with Barney and Miranda whilst on holiday at Rockingdown village. When the children explore the deserted Rockingdown Manor they hear weird noises coming from the cellar and then Barney disappears. Can the others find him?
What made me choose to read this book?
My cousin had read it and she recommended it to me.
Would I recommend it to someone or not and why?
Yes I would recommend it to my friends who like mystery and suspense.
Any movie/tv series based on this book?
No.
Any Prequel/sequel to this book.
The Rockingdown Mystery by Enid Blyton is the first book in The Barney Mysteries. The sequel to this book is called The Rilloby Fair Mystery.
PROS:
Has a lot of mystery in it.