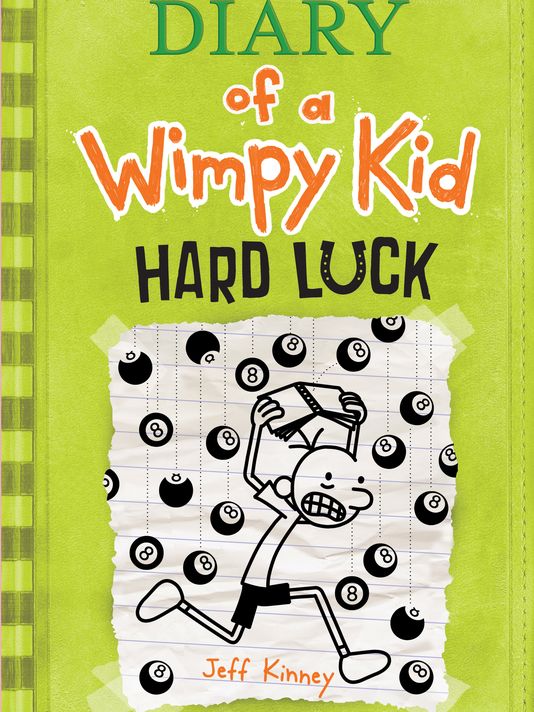 Hard Luck by Jeff Kinney – Diary of a Wimpy Kid
Who is the author of the book?
Diary of a Wimpy Kid Hard Luck is written by Jeff Kinney.
Brief Description of the book.
Greg Heffley's on a losing streak. His best friend, Rowley Jefferson, has ditched him, and finding new friends in middle school is proving to be a tough task. To change his fortunes, Greg decides to take a leap of confidence and turn his choices over to odds. Will a roll of the dice
turn things around, or is Greg's life heading to be just another hard-luck story?
What made me choose to read this book?
I was a big fan of the series.
What did I feel after reading the last page of the book?
I fell great.
Would I recommend it to someone or not and why?
Yes, I would recommend it to everyone who loves comedy.
Any movie/TV series based on this book?
No.
Any prequel/sequel to this book?
This book is the 8th installment in the Diary of a Wimpy Kid series. It is precceeded by The Third Wheel and it is succeeded by The Long Haul.
PROS:
A hilarious and funny book.