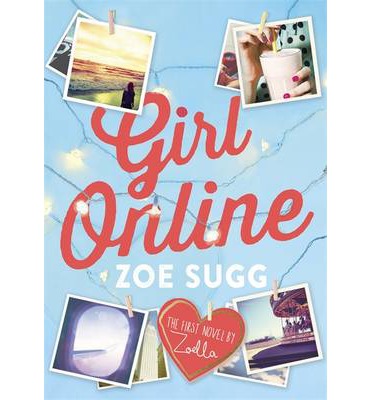 Girl Online by Zoe Sugg Book Review
Who is the Author of this book?
Girl Online is written by Zoe Sugg.
Brief Description of the book.
Penny has a secret.
Under the alias Girl Online, Penny blogs her hidden feelings about friendship, boys, her crazy family and the panic attacks that have begun to take over her life. When things go from bad to worse, her family whisks away to New York, where she meets Noah; a gorgeous, guitar-struuming American. Suddenly Penny is falling in love – and capturing every moment of it on her blog.
But Noah has a secret too. One that threatens to ruin Penny's cover – and her closest friendship – forever.
What made me choose to read this book?
This book was written by one of my favourite youtubers, so I thought I'd give it a try.
What did I feel after reading the last page of the book?
I felt great.
Would I recommend it to someone or not and why?
Yes I would recommend it to all the Zoe Sugg fans and all the people who love romance and drama.
Any movie/tv series based on this book?
No, Girl Online by Zoe Sugg does not have any movie/tv series based on it.
Any prequel/sequel to this book?
Yes. Girl Online is succeeded by Girl Online: On Tour.