Deborah Milano Concealer – 24ore Perfect Cover Stick Review
Every woman has dark circles, some have it as less as a shadow and some have it really noticable. That's why the concealer was invented. So today I'm going to be reviewing the Deborah Milano 24ore Perfect Cover Stick.
I bought this concealer a couple of months ago. I bought it in the shade 4 which is medium beige. It also comes in 0, 1, 2, 3, 5 .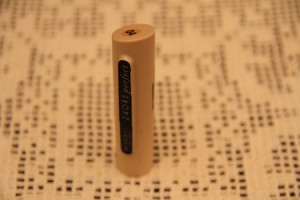 You can apply it under your eyes or on any blemishes, acne, scars etc. Then you can either blend it in with a concealer brush or just dab it with your fingers. The concealer brush doesn't come with the concealer. The concealer is a twist up one, so that's one of the advantages.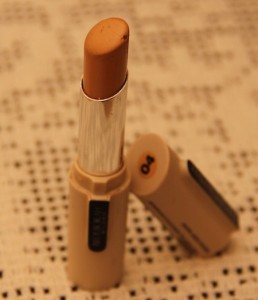 This concealer was pretty cheap compared to other brands' concealers like Clinique, Bobbi Brown etc. I think the concealer is worth the price.
But the concealer, I feel, is not very long lasting. It does not conceal my dark circles very well, even though they aren't very noticable. I usually have to apply a lot for it cover up the dark circles.
Yet, it does a good job of covering spots. When my eyeliner or mascara smudges, I just apply some on the smudges areas and just dab it and it works just fine.
PROS:
Really inexpensive.
It is a twist up one, so it retracts back easily.
CONS:
Does not cover dark circles properly.
Not very long lasting.