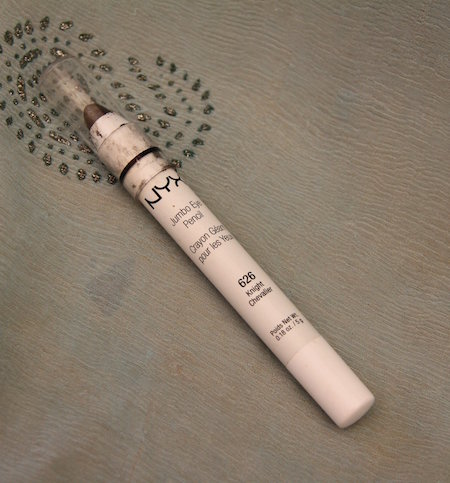 NYX Jumbo Eye Pencil
Today I'm going to be reviewing yet another eyeliner, the NYX Jumbo Eye Pencil.
This luminous eyeliner also doubles as an eye shadow. It is made out of a mix of mineral oil and powder and glides on smoothly.
I bought it in the color Knight, which is the darkest one. The NYX Jumbo Eye Pencil also comes in other colors like Milk, Lavender, Lime etc.
As I said earlier, it glides on smoothly. I use it on my waterline and as an eyeshadow, but rarely on my lashline, sometimes just to blend out a liquid eyeliner to give a smokey look.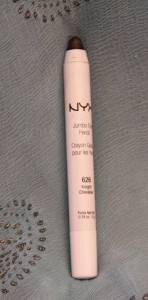 This eye pencil needs sharpening. As it is jumbo size, unlike some of the other eye pencils, it may not fit into many sharpeners. The NYX sharpener can be used to sharpen this jumbo pencil, as well as the regular ones. You can buy the sharpener here for $4.00.
The Jumbo Eye Pencil is absolutely worth it's price. It is a low-end product but it works well!
As for the downfalls, there isn't much. But I have to point out that it can smudge if you rub your eyes too much. But compared to some of the other eyeliners, this one is much more long-lasting and waterproof.
PROS:
Really inexpensive.
Smoothly glides on.
Comes in many colors and is really shimmery.
Can be used as both an eye liner and eyeshadow.
CONS:
Can smudge if eyes are rubbed too much.
Purchase Now

Buy the Product

You can buy the NYX Jumbo Eye Pencil here