The Lunchbox Bollywood Movie Review
This movie is directed and written by Ritesh Batra. It has Nimrat Kaur, Irrfan Khan and Nawazuddin Siddiqui in lead roles.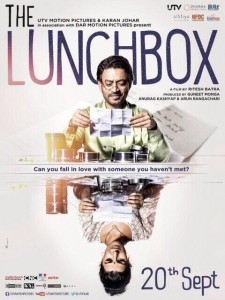 The story is based on the knotty Indian lunch system, where bi-cycle drivers deliver food to people's workplaces from houses or restaurants. Ila (Nimrat Kaur) is a young, unloved wife who tries to add passion in her marriage through cooking. Instead of her husband, the lunches keep getting delivered to another man named Saajan (Irrfan Khan) who is an irritable widower, nearing retirement. Over the course of many weeks, the two lonely people open up to each other, through a series of notes in the lunch box, which is how the movie gets its name.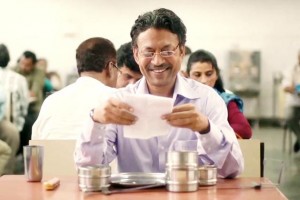 Khan has the looks and impressiveness of a vital star, but he is only in his 40s whereas Saajan is supposed to be retiring in after 35 years. Does that mean he is in his 50s? Then at one point he says his room smells like an old man's room, so is he older than that? It would help to be able to tell, because the audience desire that the two main characters meet and we can clearly see that Ila is probably in her early 30s, which would be a bit weird.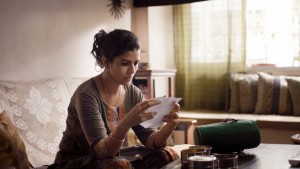 The Lunchbox has an ultimate idea and winning characters, and it builds a captivating condition.
Irrfan Khan has an exceptional range and is a timeserver, and he nails Saajan's sadness with a blank conveyance that shifts between funny and low-spirited. Beautiful Kaur is a brilliant presence, matching Khan's underplaying and getting the most out of small shifts of expression that record exquisitely in closeups.
Early scenes of Saajan's journey, has him in the middle of the packed train cars, bordered by the society, while later he is shifted to a place with an open window, allowing him to breathe in the possibilities opening up before him.
My opinions
It was a nice movie, but not nice enough to keep me from getting bored. The movie has an unending ending, so that kind of disappointed me. But on the brighter side, the cinematography is great and the actors are also impressive. The concept is also good as it is not just meeting a person and falling in love, it is if you can fall in love without meeting a person. The movie also has a good mystery, that is, if the two lonely people meet each other or not.
Genre of the Movie
Romance
Drama
Family Film
My favourite character
I don't have a particular favourite character but I did like the main characters Saajan and Ila a lot.
Watch the trailer here: