Nyx White Eye Shadow Base Review
I bought this Nyx Eyeshadow Base a couple of weeks ago. Since then, it has been my favourite eyeshadow base. I bought the Nyx Eyeshadow Base in White. It also comes in Pearl White, Skin Tone and Black.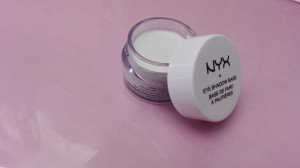 The product is definitely white, actual white. It's not cream, it's pure white. This product has an oilier texture to it compared to other eye primers I've tried, but it is not super greasy and it doesn't feel like I'm applying a heavy, oil-based product on my eyelids. This feels like a cream shadow. It is as pigmented as some of the cream shadows I've tried.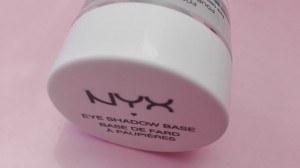 If you apply too much on to your lids, it will look really white, so less is more with this product. You can apply this product with your fingers or using an eyeshadow brush or concealer brush. Buy the e.l.f cosmetics eyeshadow brush here. Buy the e.l.f Concealer Brush here. It spreads easily and evenly, but it does have a greasier consistency than the other primers I own.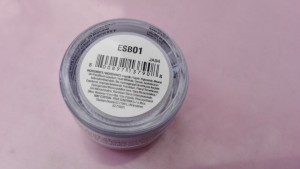 The product smells really good.
Something which I really appreciate about this eye-shadow is that it intensifies the colour of the eyeshadow that you apply on the Nyx White Eyeshadow Base.
This eyeshadow base tends to crease a little bit after about 3 hours.
PROS:
Really inexpensive.
Lasts for a long time.
Intensifies the colour of the eyeshadow.
CONS:
Has a greasier consistency than some of the other primers.
Creases a bit after 3-4 hours of application.
Purchase Now

Buy the Product

You can buy the NYX Eyeshadow Base here.