Ki and Ka Hindi Movie Review
Review of the much awaited K Balki movie ' Ki & Ka'. Ki is Kareena as Kia' and Ka is Arjun Kapoor as 'Kabir'.
The movie begins with the couple falling in love followed with marriage with the clause accepted that 'Ka' will solely be the homemaker while 'Ki' will be the bread earner….A concept that is much not accepted in our culture…
Apparently their lives begin to change when insecurity starts creeping into their marriage and their love for each other starts taking a backseat.
Watch the Ki and Ka movie trailer here: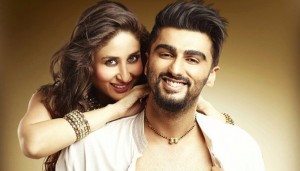 As a viewer, One can easily empathise with the character of Arjun than with Kareena…  That's probably because he looks like the weaker sex. His behaviour is totally like a housewife.. (a little too much to digest) while Kareena with her patrician features and elegance ends up portraying justly as a nagging husband.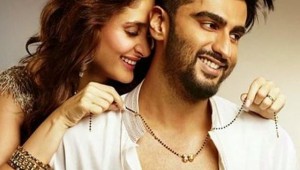 Some scenes are illogical like where you see Arjun being overweight and is coaching his neighbors  on loosing weight… Lol.
The movie may not cater to all audiences (especially not the male gender) as it suffers from average story line, poor dialogues, not so 'out of the box acting skills'. Except for the 'high heels' feet tapping song, music too is a drag. Forgot to mention that the cutest part is Amitabh Bachan & Jaya Bachan in their guest appearance where Amitabh steals the show. Another highlight is the brief yet beautiful overview of our very own Dubai.
Undoubtedly writer, director ' R Balki' has tried on a very brave, bold delivery but nah, this one isn't going far.