Beauty Favorites – June 2016
Hey everyone! So today, here on ReviewGala I'm going to do something different. Instead of reviews, I'm going to list down some of my favorite beauty products for this month.
I've got eight beauty products which are going to be on this beauty favorites list. Let's get started!
1. Maybelline Master Precise Liquid Eyeliner
The first product is the Maybelline Precise Liquid Eyeliner. This eyeliner has a felt-tip and the color is very intense and black. I love it because it's so easy to do a winged eyeliner with this one.

Also, this one is only $7 (approx). I love affordable products which work well. Buy the Maybelline Master Precise liquid eyeliner here.
2. Nivea Stay On Lip Liner in 10 Bordeaux

Nivea is a brand that is well-known for their skin-care products. They also have an amazing range of makeup products. The Nivea Stay On Lip Liner in 10 Bordeaux is an amazing, amazing lip liner. It works really well. It's a very dark brown shade. If you fill in your whole lip with this lip liner and then apply some nude lipstick to it, it becomes a burgundy-ombre shade. I don't know if it'll workout for everyone, but I think it'll work better for cool-toned people.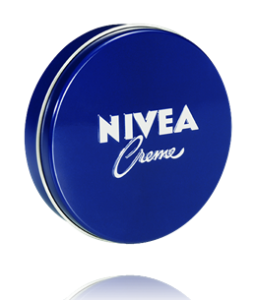 3. Nivea Creme
This is one of my favorite moisturizers. It works really well. It is very moisturizing. The Nivea Creme is kind of sticky, which is kind of good because it also works well as a primer. So you can directly go in with your makeup after you apply this, skipping your primer. I do not recommend it for people with oily skin. For people with combo and dry skin, this is amazing.
4.  Lakme Absolute Forever Silk Eyeliner.
What appeals the most to me about the Lakme Absolute Forever Silk Eyeliner is the fact that it's super long-wearing and waterproof. Need I say more?
5. NYX Eye Shadow Base in White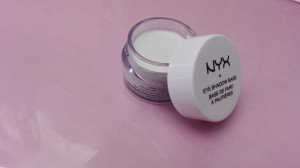 The NYX Eye Shadow Base is a must-have for any makeup junkie (like me). It intensifies the color of the eyeshadow  you're wearing and makes your eye makeup last a lot longer. It also prevents your eyeshadow from creasing.
6. Nivea Beauté Berry Jelly Lip Stick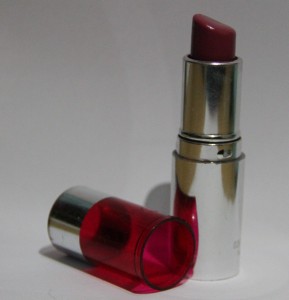 The Nivea Beauté Berry Jelly Lip Stick is a very light glossy shade of pink. It's NOT full coverage. It's almost like a lip gloss but with more color to it. You can apply a matte lipstick on your lips and then apply this lipstick if you want it to be a little glossy. Or you can apply it on it's own. If you have dry lips, this is your perfect glossy lipstick. It's very moisturising so you don't have to go through the whole trouble of putting on lip balm before applying this on your lips.
7. Revlon Eye Street Wear Mascara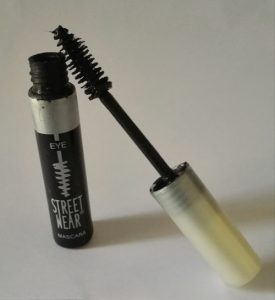 I think this mascara from Revlon has been discontinued. I saw this lying around at home, and I was like, "Hm, why not try this one?" So I did. It worked really well. I bought this from India about 3 years ago. I know that's probably very weird that I'm using 3 year old mascara, but it works so well, I couldn't throw it away. It doesn't give very dark and big lashes, but it does give that natural looking finish to your lashes. So if you're doing a no-makeup makeup look, this mascara is great.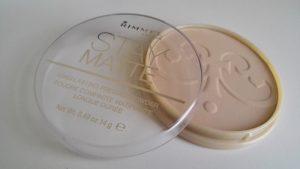 Is there anyone who doesn't like this powder? This pressed powder by Rimmel is amazing. Can't say it enough. It's really good for setting your makeup and taking away the excess oiliness off of your face. It also smells so good. It's not over-scented, just a light nice scent. I just love this powder so much. The Rimmel Stay Matte Powder I own is in the shade 004 Sandstorm. This powder is a great dupe for the MAC Studio Fix Powder Plus Foundation.
So those are my favorite products for this month. What are your favorite products? Comment below and let me know.