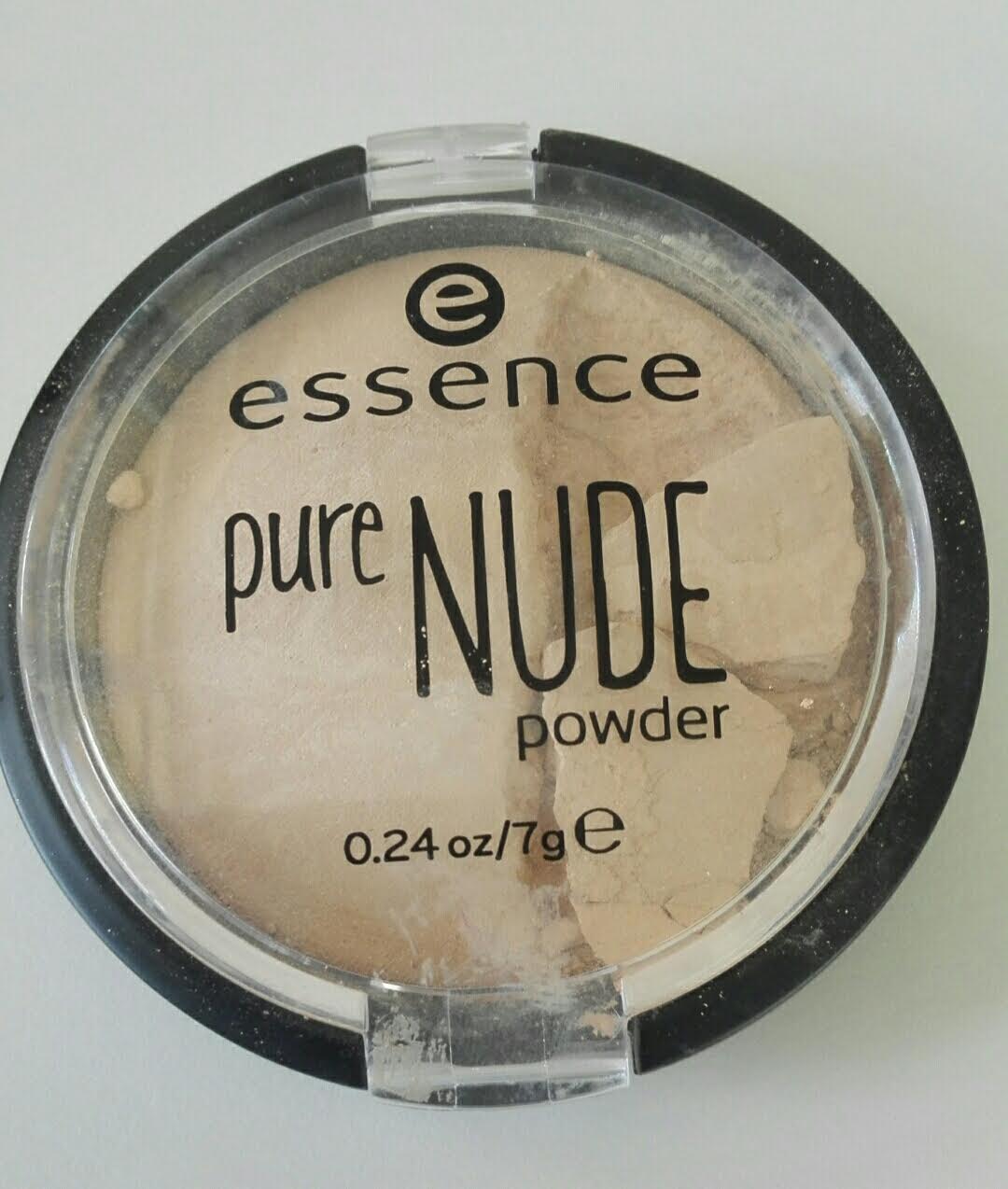 Essence Pure Nude Powder Review – Nude Beige
It is very hard for me to not like a powder. I'm usually not that picky with powders. As long as it mattifies, doesn't look cakey, and doesn't make me break out, we're good. So let's get on with the review!
If you follow me on Instagram, you must've seen the photo that I posted a few months ago: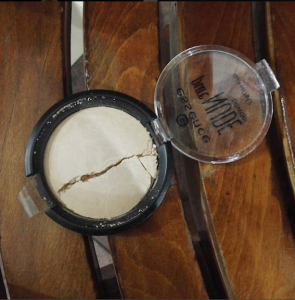 –
What had happened was, I had dropped the powder from my hand, and it just shattered. I found that a bit disappointing. So I decided to try it on my face to see if it was any better: It wasn't.
Initially, I had no intentions of buying this powder. I actually wanted to the Pure Nude Highlighter, but I was in a big hurry, so I
only read the 'Pure Nude' part and purchased it quickly. Only after I reached home did I realize that I'd bought the powder and not the highlighter. So, I gave this a shot.
Well, I have my reasons for disliking this product. First of all, this powder is very, well, powdery. I know that sounds weird, but it's kinda very patchy and hard to work with. Secondly, once you put it on the skin, it clings to your dry patched and exaggerates your baby hairs, which is not something I like. Thirdly, when you open the container, it just spews out powder, so there is a high risk of it getting on your clothes.
I paid around AED 17 for this, which is about $5, so it's not crazy expensive. All I'm saying is, there are powders out there that work better for around the same price, like the Rimmel Stay Matte Powder.
Final thoughts: Love a lot of products from Essence but this one was a huge miss.