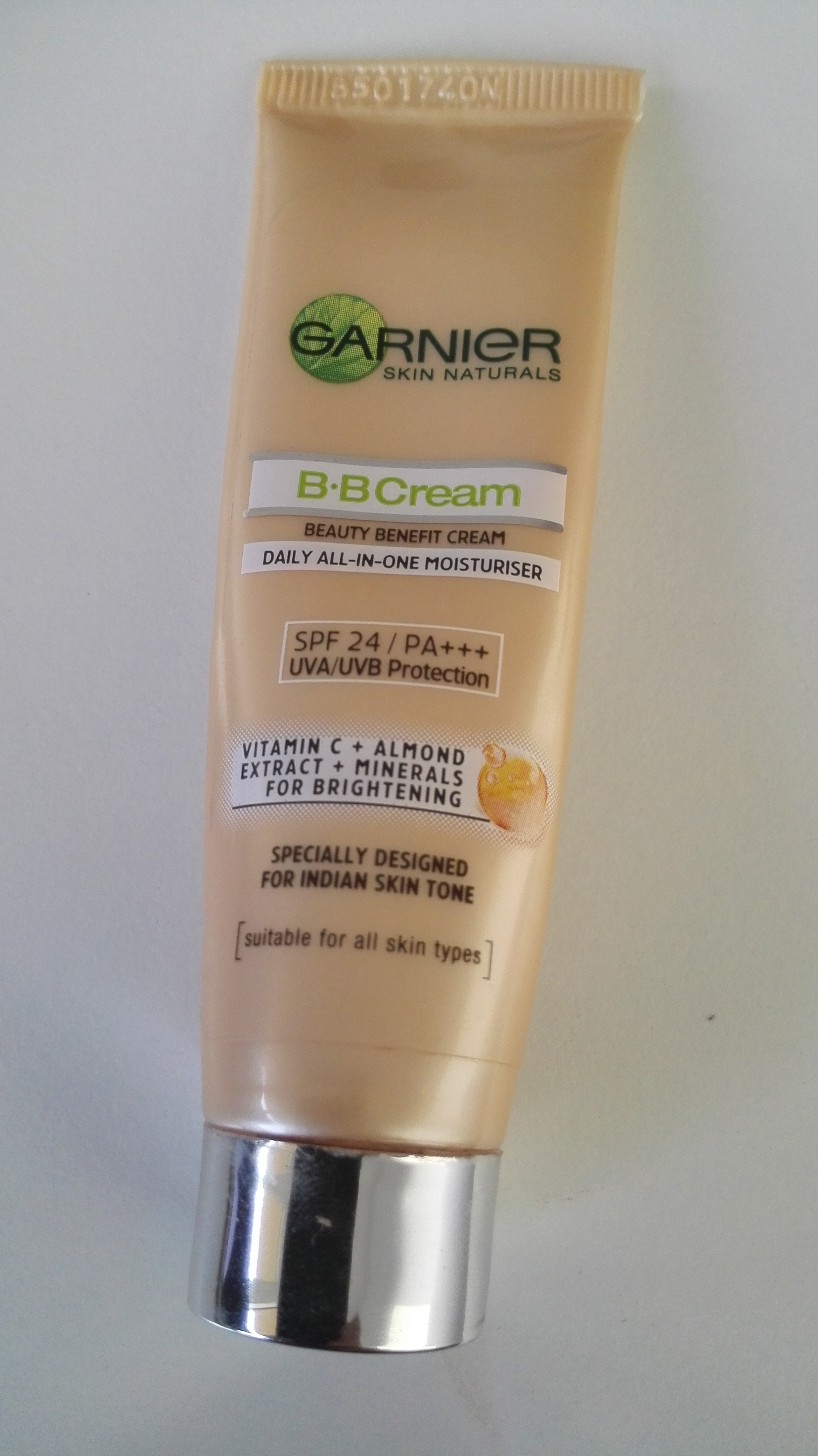 Garnier BB Cream Review
Hey readers! Today I'm going to be reviewing one of my all time favorite, ride-or-die products, the Garnier BB Cream. I bought this product when I visited India last summer, and have been in love with it ever since.
Let's start with the consistency of the product. It's kind of watery, but not to the point where it quickly slides off of your hand. You only need a pea-sized amount and just apply it on the forehead, cheeks and chin, like how we usually apply foundation or moisturizer.
You may expect all BB Creams to provide some coverage, but the truth is, not all BB Creams provide the coverage you would like, but still work well. This one is one of those. It provides very sheer coverage, but what I love about this is, it moisturizes AND evens out the skin AND brightens it. It doesn't cling to any dry patches, it just sinks right into the skin and gives a hydrated, healthy look to the skin. Again, DO NOT expect this product to give much coverage, because that's not what it's meant for.
The BB Cream claims that it is suitable for all skin types. And I think it's absolutely true. It also matches almost every skin shade, from really pale skin tones to medium to deep skin tones, and gives that glow from within.
The Garnier BB Cream glides on the skin smoothly, and just sinks in. If you would like to apply a foundation on top of this, do it. If you're applying a matte foundation on top, then it might look a little dewy, not in a bad way, and I actually prefer that. I don't apply foundation on a daily basis, though, as I prefer a more natural look. So, I generally tend to pop some mascara on, apply some lip gloss (my current obsession is the Nyx Butter Gloss in Apple Strudel) and then apply this BB Cream, for a natural fresh awake look. If you wanna reduce the amount of shine this product gives, then just dust a little bit of powder all over your face (current favorite one for doing that is the Lakme 9 to 5 Flawless Matte Complexion Compact) with a big powder brush.
The smell of the product is actually not that annoying, but for people who are very sensitive to scents, they might find the smell a bit too fragrance-y for their liking.
Overall, I think for the price you pay for this, which is only a few dollars, it does the job well, and I would definitely repurchase this!