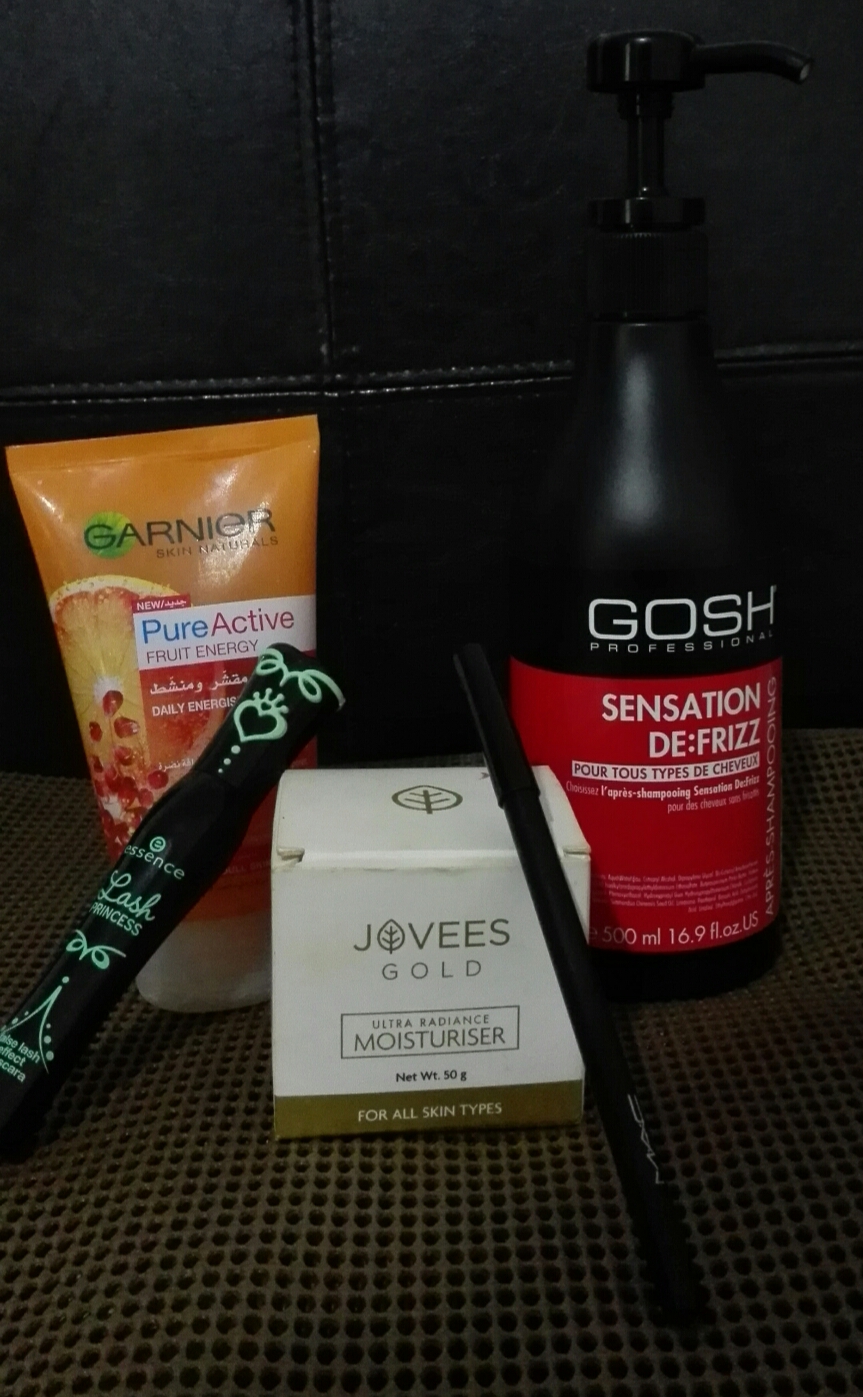 July Beauty Favourites – 2017
Hello, people of the internet! Long time no see! After three months of busy school life, we have the summer vacation (Yay!). It's been a minute since I've done a 'favourites' post, so here's July Beauty Favourites post!
My mom bought me this pencil when she returned back from India, back in September. I hadn't paid much attention to this, but recently I've been using this a lot. This eyeliner is not fully smudge proof, but the application is very smooth, and it glides on the waterline very easily.
This face wash is bomb. Seriously. Since, it's summer here in Dubai, my face tends to get really greasy. Once I wash my face with this face wash, it tightens my pores and controls my shine, while giving a nice radiant glow to the skin. Garnier products always surprise me, and this is no exception.
All the people who have ever seen me in real life, know I have the whole frizzy hair issue. I've tried multiple shampoos and conditioners that I thought would fix it, but none of them did the job like this one did. The Gosh DeFrizz Sensation Conditioner managed to keep my frizzy hair under control and also made it smoother. Priced at AED 56 (around $ 15), it is not a cheap product, but it is totally worth the money.
This moisturizer claims to have gold leaves infused in this, I don't know how far that's true. But as a moisturiser, it works really well. It moistures, without making the skin look extra oily. I wouldn't recommend this to people with oily skin, but if you have dry to combo skin like my, this would be just fine.
I always complain about this issue that I have with mascaras, that sometimes it looks too clumpy. This one doesn't do that. It just gives your lashes a lot of volume, no clumpiness or anything bad like that. What's the best part? It's Aed 16 (around $5)!
Please let me know in the comments if you have tried out any of these products and what you felt about it. Also, do let me know if you would like to read any full reviews on any of these products!
Signing off,
xoxoNeha