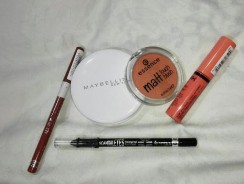 0
Top 5 Under 5 Dollars Makeup Hey everyone! There are so many great products out there that won't break the bank. So today, I'm going to be listing my favourite five products that ...
READ MORE +
0
NYX Butter Gloss Review - Apple Strudel Lip Gloss Hey everyone! So, on my birthday my parents gifted me a 300 AED gift card to the mall!! And the product that I'm going to be ...
READ MORE +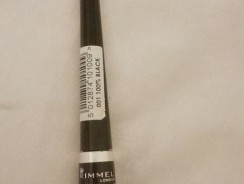 0
Rimmel Exaggerate Eye Liner Review Liquid Eyeliner is a must-have for me. That is why I purchased the very affordable Rimmel Exaggerate Eye Liner. On the container, which ...
READ MORE +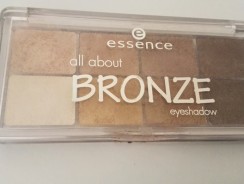 1
Essence All About Bronze Eyeshadow Palette Review The other day I went to the drugstore in search of drugstore products that I hadn't tried yet, and I stumbled upon the Essence ...
READ MORE +