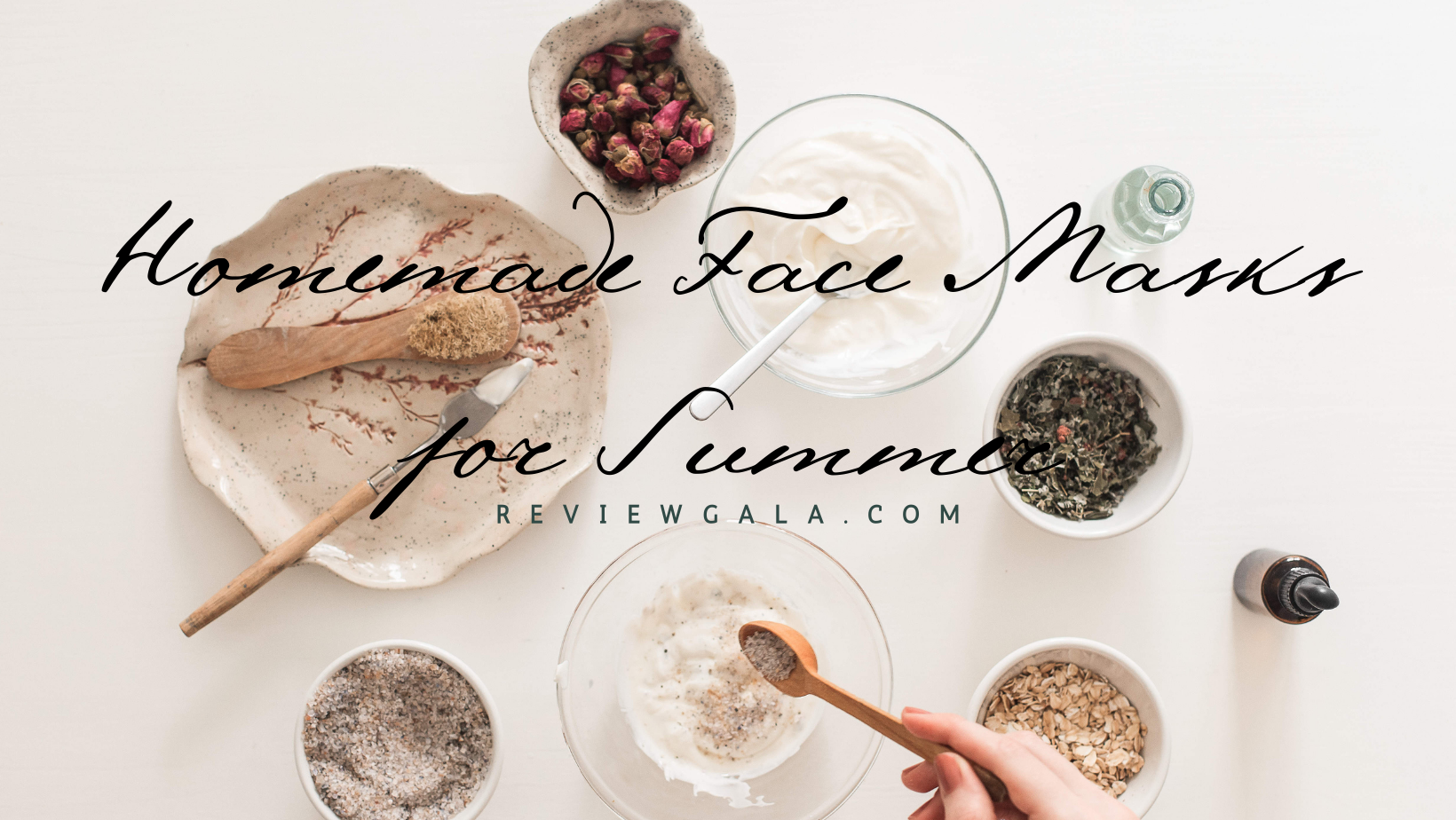 Refreshing Homemade Summer Face Masks
Summer is here! However, we do not necessarily need expensive face masks to keep our skin hydrated and replenished during summer. Here are some easy homemade summer face masks to make at home with easily available ingredients. .
1. Cucumber and Lemon
Add two tablespoons of lemon juice to a quarter cup of coarsely crushed cucumber and mix well. Apply this coarse paste over your skin after washing with a face wash, and rinse with lukewarm water. The lemon juice will help in removing any grease from your skin, while the cucumber will add some moisture back to your skin.
2. Powdered Oats and Yogurt
Crush a tablespoon of instant or rolled oats using a mortar and pestle, or a food processor. Alternatively, oat flour can be used. Add this powder to a tablespoon of yogurt. Use any yogurt of your choice. Apply on your face, barring the eye area and mouth area, and leave on for fifteen minutes. Then rinse off with lukewarm water. The oat flour plays the role of a gentle exfoliator and the yogurt adds extra moisture.
3. Turmeric and Yogurt
Add a pinch of, preferably, freshly crushed turmeric powder, into a tablespoon and a half of yogurt. Mix well, and apply on the face for about fifteen minutes. Once it becomes firm to the touch, rinse with water. Turmeric is especially helpful, because of its ability to fight bacteria. This may prevent breakouts.
4. Sandalwood Powder and Milk
Mix equal parts of sandalwood powder and milk. Apply this paste on your skin for fifteen minutes, before rinsing it off with water. Sandalwood helps in cooling the skin and reduce swelling. Milk perfectly balances the dryness of sandalwood, by cleansing and hydrating the skin.
The above are some ideas for Homemade Face Masks, however, the possibilities are endless. You can add some rose water into the yogurt based masks for extra hydration, or add turmeric into the sandalwood mask or cucumber mask for antimicrobial properties. Click here to read my post on more tips to maintain healthy skin during the summer.