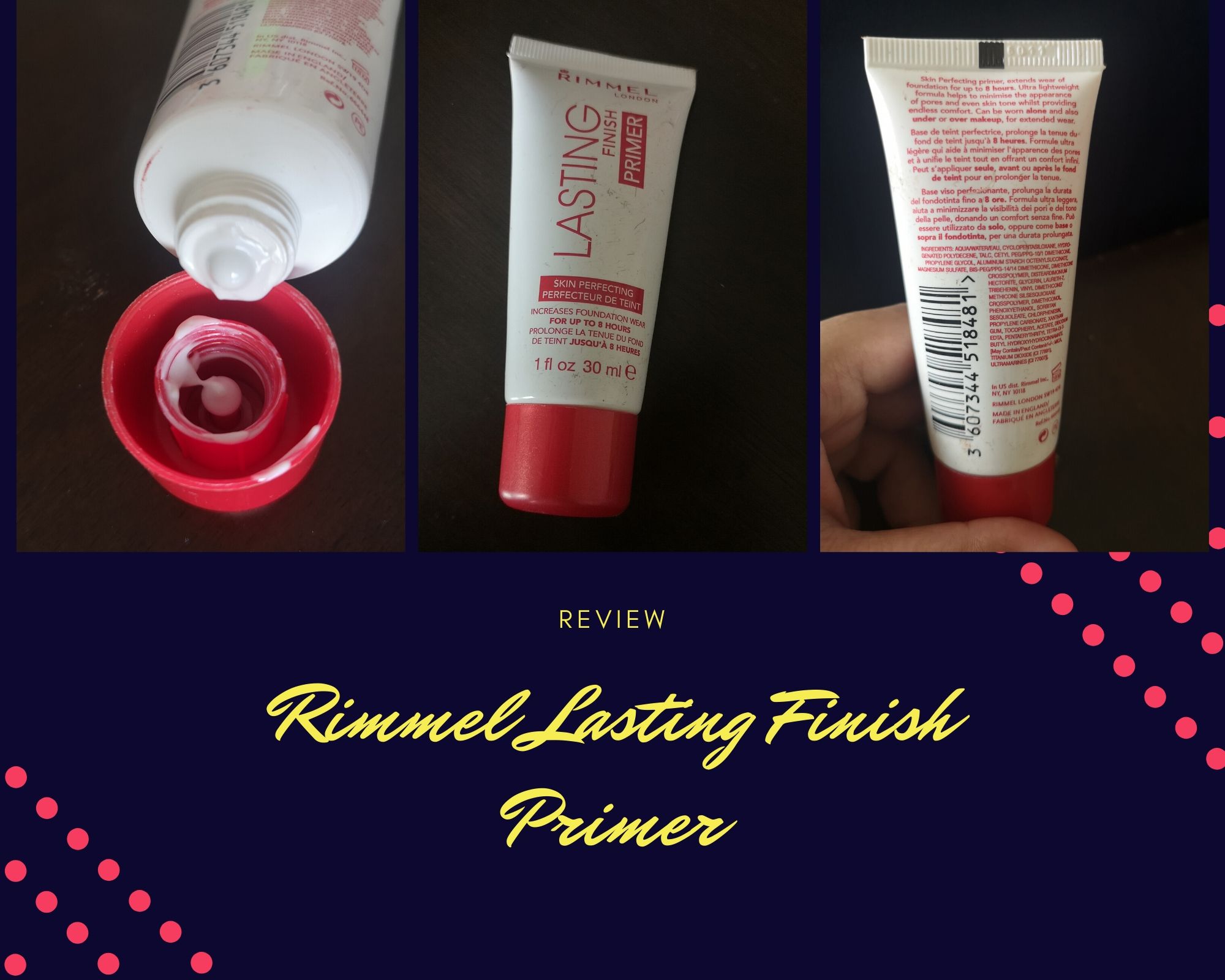 I'm not a person that wears primer very often. I prefer the natural makeup look, with only BB Cream, lipgloss and a swipe of mascara. However, if I am going to be attending a party or a wedding, I do require my makeup to last me a long time. The Rimmel Lasting Finish Primer is one of my absolute favorites. So, read ahead to find out why!
Packaging
The Rimmel Lasting Finish Primer comes in a white squeeze tube. It has a red cap. The packaging has their claim which says that it helps to make your makeup last for up to 8 hours.
Performance
The Rimmel Lasting Finish Primer has a kind of sticky consistency, almost like a cream. Once applied on the skin, it does not sink in to the skin, rather, it forms a tacky layer over the skin. It provides an iridescence to the skin, and smoothes out the skin so that whatever products go on over it goes on smoothly. Even though it initially feels tacky on the skin, it leaves the skin soft. As for the 8 hours claim, I think it makes the makeup last for more time than 8 hours. It is not extremely mattifying, which I think is a good thing, at least for my skin because my skin can get extremely dry. I also did not experience any breakouts with this primer.
How to Use Rimmel Lasting Finish Primer
Apply the primer by gently patting it on the skin. Don't miss the t-zone and undereye areas. Let it sit for a minute before applying your foundation.
Price
The Rimmel Lasting Finish Primer retails for about $8.
Final Verdict
I highly recommend this primer, for various reasons. It does a good job of smoothing out the skin, lives up to its 8 hour claim and is affordable. For dry skin users, this would be a win. However, I don't think this would be a hit if you have very oily skin, but it might work if you use a matte foundation over the primer.
Overall, I love this primer and would repurchase this!