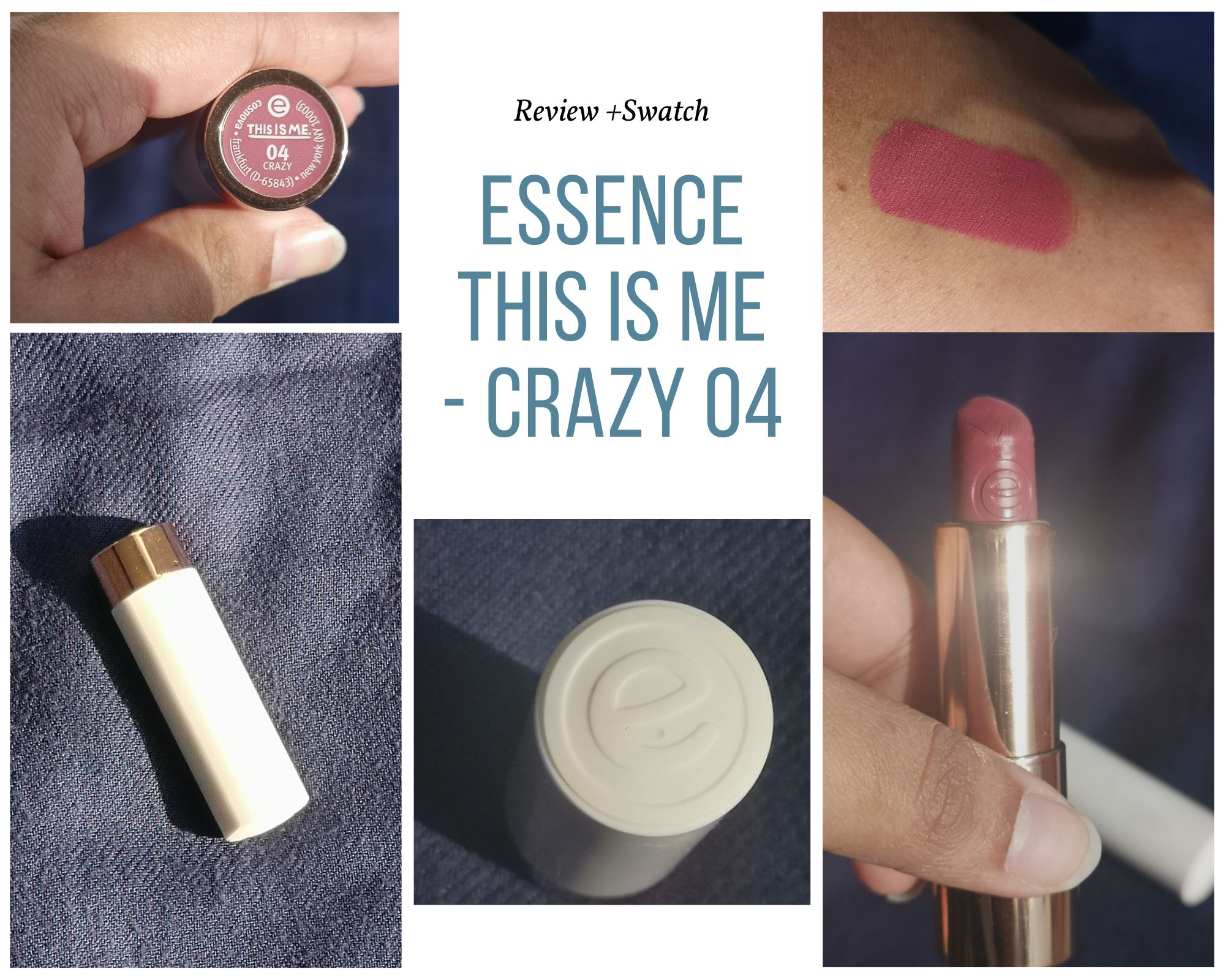 Essence is a brand that produces good quality products and deliver them at extremely low prices. Most of their products have impressed me a lot. Some of them are even good dupes of high-end products. In this post, I will be reviewing the Essence This is Me Lipstick in the shade 04 Crazy.
Packaging
The lipstick has a matte white plastic cap and a shiny rose-gold tube. It is slim and light, so it is extremely travel friendly.

Shade Range
The Essence This is Me Lipstick range has a total of 8 shades, so there is a shade for almost everyone. I only bought the 04 Crazy shade because it was the pinky nude shade I was looking for.
Performance
This lipstick has a semi-matte finish. It has a light texture on the lips and does not cling to the dry patches on the lips. I would like to point out that this lipstick does have a scent to it. Personally, this smell is pleasant, and the lipstick does have a sweet taste.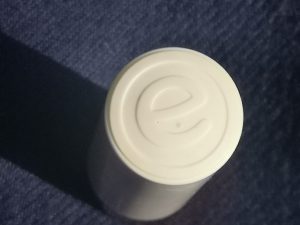 It is a very pigmented lipstick and gives you high coverage. It is not at all drying and it feels as though nothing is there on your lips at all.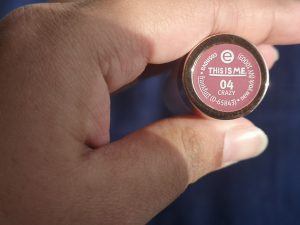 The only downside is that the lipstick does go away if you eat or drink anything. It will, however, stay on if you do not eat or drink anything. It is not transfer proof.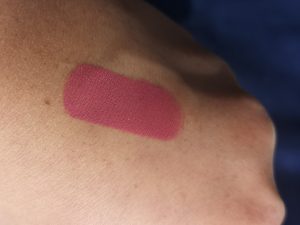 This range also has nail polishes, but since I don't wear nail polish that much, I did not purchase those.
Price
This retails for about $3.99 on the Essence Cosmetics website.
Final Verdict
I recommend this lipstick. It is a very pigmented lipstick with a semi-matte finish. It is a very flattering shade. For the price paid, I think this is definitely a bargain, and not only would I repurchase this, but also try out the other shades in this range.