Fitoor Movie Review
Produced by Siddarth Roy Kapur ( Aditya's brother ) & directed by Abhishek Kapoor 'Fitoor' is an adaptation from Charles Dickens novel 'Great expectations'.  The movie stars the red haired stunning 'Katrina Kaif' ( Wow! That does suit her) as 'Firdaus' & Hot 'Aditya Roy Kapur' as 'Noor'  supported by stars like Tabu, Lara Dutta, Ajay Devgan etc.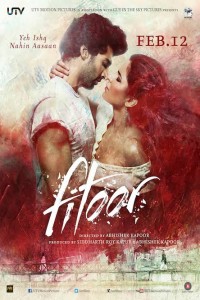 The movie is painfully slow in the first half leaving spectators anxious of what's to follow. It begins with Firdaus & Noor as kids where Firdaus is rich while Noor is poor ….. ( Typical storyline) Irrespective of the odds, Noor has feelings for his childhood sweetheart. With Begum 'Tabu' ( Firdaus's mother) playing the cards, the two part ways to meet yet again as adults. Do they take off from where they left is for you to find out in this flick …
Tabu's character as a sick psycho mother looks scary. As usual, she manages to display different shades of her dramatic energy
?everywhere making a viewer confused on the reason of her peculiar behaviour. You just keep wondering is she for the couple or against ?
Her style, dialogues, character portrayal reminds you of Rekha.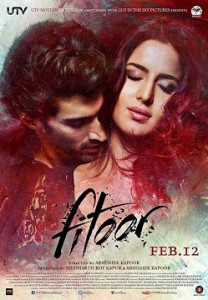 Uneasiness, yawning
throughout the movie cropped me as a viewer. I was waiting for this boring 'unlikely love story' to end. 'Fitoor' could have been an interesting simple love story between the two but sadly
script fails to all – location ( Beautiful Kashmir & London) costumes, sets, cinematography, music, amazing art work/ paintings etc. Sad, even the dashing personalities may not be able to save this flick. Mind you – This movie may not cater to all types of audience .
I give this fizool
?
watch 2.5stars. ⭐️⭐️
Satisfactory
The movie is painfully slow in the first half leaving spectators anxious of what's to follow. It begins with Firdaus & Noor as kids where Firdaus is rich while Noor is poor ..... ( Typical storyline)
Add your review
|
Read reviews and comments