Kapoor and Sons Movie Review
Karan Johar's 'Kapoor and Sons" is a romantic comedy-drama movie written & directed by Shakun Batra. The same guy who directed 'Ek main Aur ek tu' pretty average film.
The movie revolves around the two brothers Rahul (Sidharth Malhotra) & Arjun Kapoor (Fawad Khan) who have feelings for the same woman (Alia Bhatt).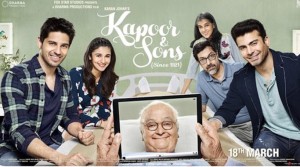 Nope don't be mistaken -this is not the typical love triangle we are used to watching.
It's about these 2 estranged brothers who come together when their grandfather (Rishi Kapoor) falls ill. While living under one roof they pretend to be happy but then the hidden family secrets, misunderstandings, lies, sibling rivalry etc just brings the worst out of this dysfunctional family.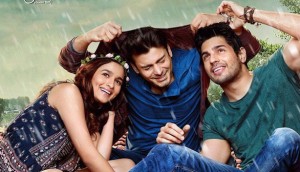 After watching this flick, as an audience you will say Shakun Batra has penned an amazing script, which has several twists and turns to keep viewers engaged from the beginning to end. "Kapoor and Sons" has several romantic, funny and emotional moments, well crafted movie that will appeal to all classes of film goers. It is surely a treat for family audience making it relatable.
Sidharth Malhotra, Fawad Khan and Alia Bhatt have delivered brilliant performances not forgetting the legendary 'Rishi Kapoor'. Awesome work of makeup, body language, facial expressions, wittiness, one liners make you love the character of Rishi Kapoor. He steals the show portraying a 90year old grandpa.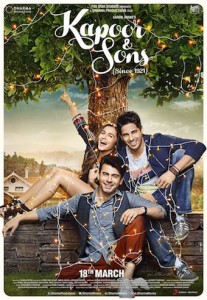 Ratna Pathak, Rajat Kapoor as parents to the hunks have done justice to their roles. Parents who are constantly nagging & fighting with one another but still want to stay in their marriage. Their performances are also among the big assets of the film.
The movie has rich production values and melodious music like the feet tapping
' Ladki beautiful hogayi chill'
and beautiful picturisation are the highlights on the technical front.
Go ahead and watch this family story…
'Picture beautiful, Ho ja chill…..'