Max Factor Colour Corrector Review – The Balancer
Max Factor has a huge range of Colour Correctors – The Revitaliser (Purple) to cover yellow areas and dismiss dullness, The Brightener (Yellow) to counterpoise purple tones such as under-eye circles and many more like these. I'm going to be reviewing The Balancer CC Stick in Dark. They also have one for lighter skin tones skin tones. My skin color is a bit dusky so that's why I bought the Dark one. But turns out, the dark one is super light on my skin.

This CC stick evens out dark spots on light skin tones to create unblemished skin. But as the shade wasn't matching my skin tone, I don't think it worked that well. I still had to use concealer after putting this CC stick on before putting the foundation on. I also felt that the consistency wasn't very creamy and was a bit hard to blend with my concealer brush. What I did like about this product was that it is in a crayon shape so you can easily target specific areas of your skin. This pencil also twists up for easy application, therefore, there is no need to use a sharpener.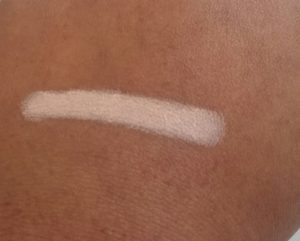 When you are applying Max Factor The Balancer Colour Corrector Stick, then position yourself in balanced lighting. I say, daylight is best. Apply it directly over the area that requires colour correction. Softly pat onto the skin and blend the edges using a concealer brush or a clean eye shadow brush. Buy the Sigma Beauty F70 concealer brush or the e.l.f concealer brush here. Buy the e.l.f Cosmetics Eye Shadow brush here. When all the required areas of the face is colour corrected, apply a CC cream for a flawless finish or directly apply foundation. Buy the Max Factor CC Colour Correcting Cream – 40 Fair (30ml) here. Buy the Maybelline New York Fit Me! Foundation here.
Would I buy this product again? I don't think so.
PROS:
Inexpensive.
Comes in different shades for different skin tones.
Comes in a crayon shape.
Twists up and doesn't require a sharpener.
CONS:
Not very creamy.
Flakes and doesn't stay for a very long time.
You still have to apply concealer after applying this colour corrector.
Hard to blend compared to CC Creams.
Purchase Now

Buy the Product

You can buy the Max Factor CC Stick The Balancer here