Wet N Wild ColorIcon Blush Review – Pearlescent Pink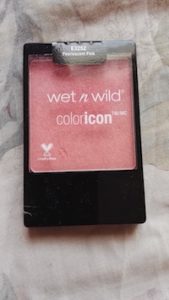 I don't know if I've mentioned this before in any of my previous posts, but I personally don't like shimmer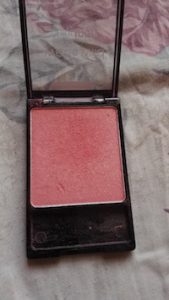 or glitter in my blushes, because sometimes it looks like kids makeup. But the Nars Orgasm blush, is a blush which does have golden flex in it, but it doesn't look weird, you don't have to wear highlight on top of it. The Wet N Wild Blush in Pearlescent Pink is a similar situation. I'll tell you why I absolutely adore this blush.
Let's start with the color of the blush. It's a gorgeous fuschia shade. It has some golden flex in it, which is the most attractive factor about the blush. But it's not glitter, because if it was, it'd look wierd. It's finally milled shimmer. Just like the Nars Orgasm blush. But with the Nars Blush, if you apply it, you would not need any highlight. It serves as a highlight. But with this Wet N Wild Blush, it doesn't give a VERY glowy effect, but it does give a slightly glowy effect.
As for the staying power, it's awesome. It doesn't fade for about 7 hours, which is awesome for a drugstore blush.

If your looking for a blush that gives a glow but you don't want to break the bank, you would love this!