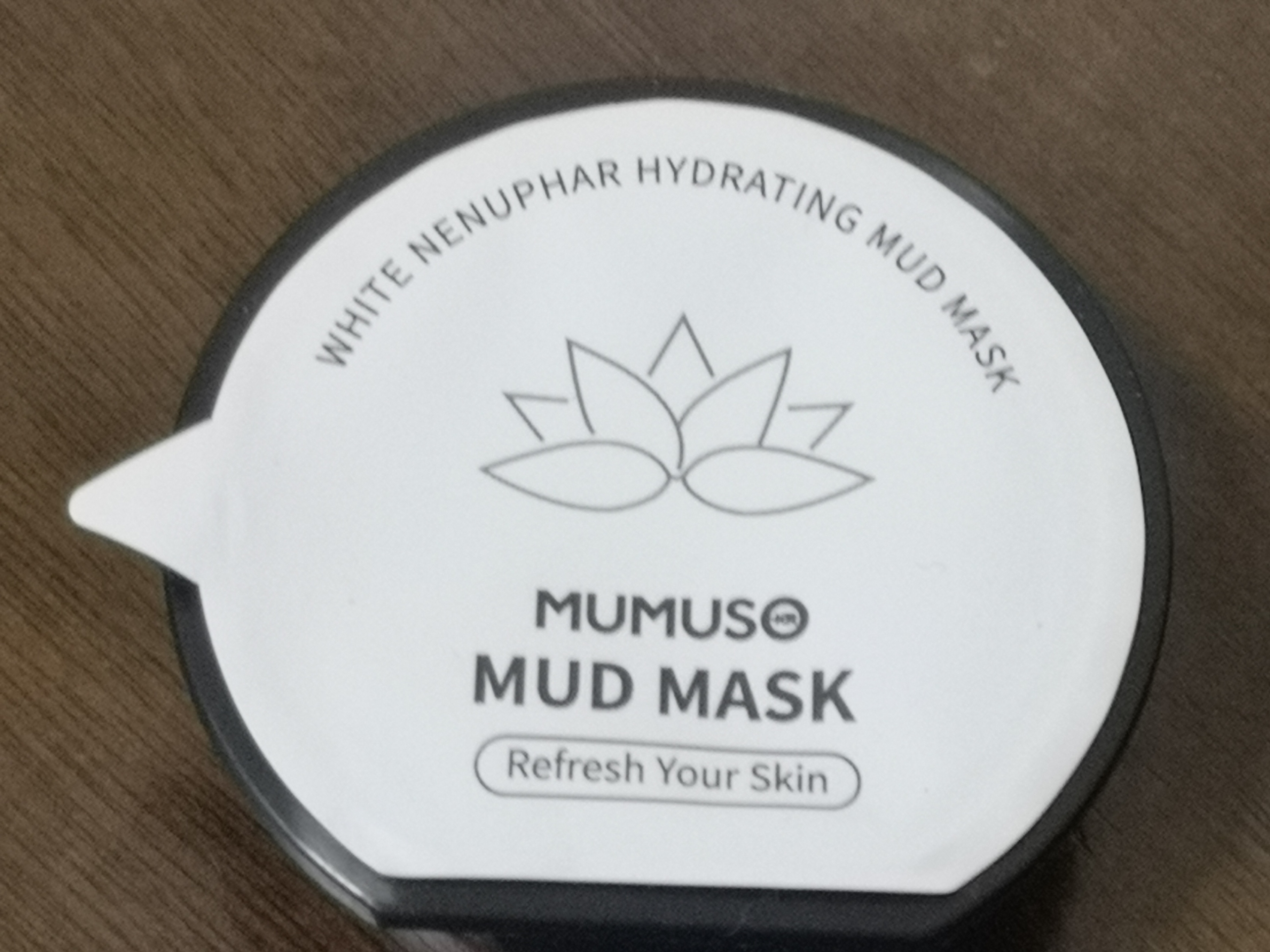 We all love a good mud mask from time to time. Mud masks are known for removing toxins from deep within your skin and cleaning your skin deeply. If used regularly, it can also keep acne under control. So, here is the Mumuso White Nenuphar Hydrating Mud Mask review!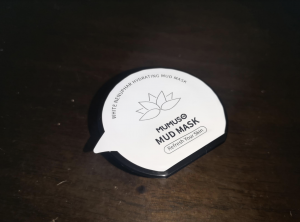 The Mumuso Mud Mask does have White Nenuphars in it. White nenuphar, aka water lilies, are known for their ability to rejuvenate the skin and eliminate toxins  from the skin. It also moisturizes dry skin, and since my skin has been pretty dry recently, I decided to give it a go.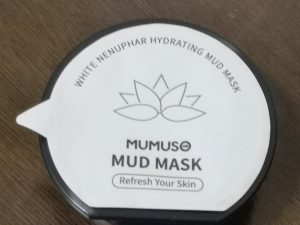 I have never used a mud mask before, but I was very fascinated by the concept. I did not want to go out and splurge on an expensive mud mask. I wanted to try one out to see if it works for me first. So, I ran into this Mumuso White Nenuphar Hydrating Mud Mask. It is very inexpensive and it only cost me around AED 5 (I can't remember the exact amount), so it was surely worth a try.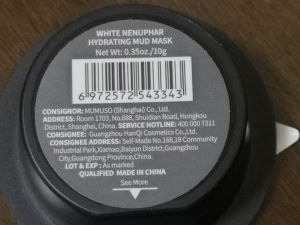 I would really appreciate it if they mentioned the ingredients at the back of the product, because some people have skin allergies, so it is always better for consumers to know what is in the product, before applying it on the skin.
So, how I applied this mask was, I firstly cleansed my face with a mild cleanser. Then, I took some of the mud mask and applied it gently on to my skin. I applied it on my forehead, cheeks, nose and temples. As with every mask, I avoided my eye area.
I read online that the mask has to be kept on for about 15 minutes, so that is what I did. As soon as you apply the mask on your face, you feel a tingling sensation on your skin, and throughout the next 15 minutes you can actually feel the mask pulling out whatever toxins are present in your skin. It is not the most pleasant feeling, but it is nice to actually feel your skin getting rid of the contaminants.
Fifteen minutes later, I wiped the mask off. At first, I did think of washing it off with water, but apparently the correct method is to wet a cotton cloth with lukewarm water and then wring it out, before rubbing it gently on the skin to remove the mud mask. Repeat this process until all of the mud mask has come off. It is important to note not to rub your face too roughly, since it may cause damage to the skin.
I did rinse my face with lukewarm water after most of the mud mask had come off. This helps any of the remaining mud mask to come off. Don't use water that is too hot or too cold, since this may cause your skin to become dry. Then I patted my skin with a cloth gently. I moisturized my skin afterwards.
Now, coming to how much this worked on my skin. I did notice a good change in how my skin looked immediately after I took it off. My skin did look brighter and fresher. It felt cleaner and I did feel like it had taken the toxins out of my skin. However, the next day, I did notice that my skin had gone back to being dry, even though I had moisturized it after taking the mud mask off. The dry patches were still there.
My Final Verdict: This mask is one of those masks that is good if you want a quick fix for your dry skin, or clogged pores. It is extremely inexpensive. So, if you have a party at night and just like me, if you did not do any skincare the night before and your skin is dry and it just does not look fresh, then this mask might be it. Just put it on, wait for 15 minutes, and you have got your fresh, glowing skin. However, if you are looking for long-term effects with your skin, and to help you tremendously with your dry skin, acne, or cleanse your skin, then this mask might not be for you.
So, do I recommend this mask? That depends on your requirement. This mask if perfect if you are looking for an, inexpensive quick-fix for your skin problems. However, this may not be your cup of tea if you are looking for something that deeply cleanses and hydrates your skin and keeps it that way for days. I don't think I will be purchasing this mask again, for two reasons: Firstly, it does not have a long-term effect on the skin, and secondly, it is not good for the environment to use one-time-use products. I would always recommend getting a full-sized product if you like it, instead of buying smaller quantities again and again.
Are there any other mud masks that you all would like me to try out? If yes, then let me know in the comments.