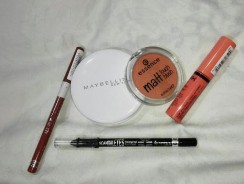 0
Top 5 Under 5 Dollars Makeup Hey everyone! There are so many great products out there that won't break the bank. So today, I'm going to be listing my favourite five products that ...
READ MORE +
0
NYX Butter Gloss Review - Apple Strudel Lip Gloss Hey everyone! So, on my birthday my parents gifted me a 300 AED gift card to the mall!! And the product that I'm going to be ...
READ MORE +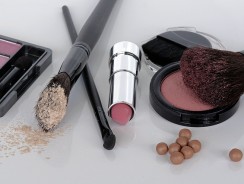 0
Beauty Favorites - June 2016 Cosmetics review Hey everyone! So today, here on ReviewGala I'm going to do something different. Instead of reviews, I'm going to list down some ...
READ MORE +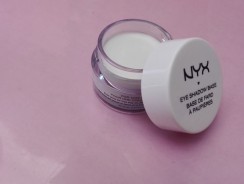 1
Nyx White Eye Shadow Base Review I bought this Nyx Eyeshadow Base a couple of weeks ago. Since then, it has been my favourite eyeshadow base. I bought the Nyx Eyeshadow Base in ...
READ MORE +
0
NYX Jumbo Eye Pencil Today I'm going to be reviewing yet another eyeliner, the NYX Jumbo Eye Pencil. This luminous eyeliner also doubles as an eye shadow. It is made out of a ...
READ MORE +