London has Fallen Review
'London has Fallen' is similar to 'Olympus has fallen' which I haven't seen so my reviews are purely based watching 'LHF'.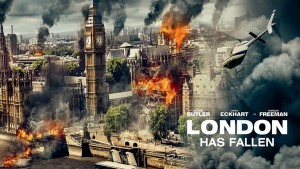 Mike (Gerard Butler) is the President's (Aaron Eckart) reliable protection agent who guards him against the British's incompetent security and devious terrorist militant activity.
A solemn gathering is called of the world leaders due to the British Prime Minister's mysterious death & there the attack is planned which brings down London where civilians are killed and London's landmarks are bought down crumbling it to dust…, like the famous song we have all grown up listening to ' London Bridge has fallen down' Who is behind this devilish plan?
Aamir Barkawi' the main Head of the terrorist group vows vengeance on the West as a comeback to the disaster he faced years earlier.
Aamir sole purpose is to nail the President down. Does he manage to succeed? That is for you to find out.
This film is a good action movie but it lacks any kind of intelligent thought, dialogue or plot, it's a little silly.
..
To give you a gist which I found hilarious is – The President uses a DELL laptop while the Terrorist uses an 'Apple'…lol.. So we all know who's making more money?
All characters are good including 'Morgan Freeman' who is the Vice President.. Sadly he as well as the humble
Pre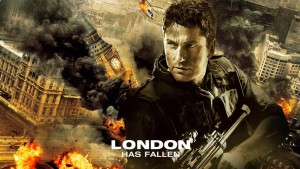 sident ' (Aaron Eckart) looked average in their roles compared to Mike's strong role (Gerard Butler).

Watch the movie trailer here: