Rimmel Exaggerate Eye Liner Review
Liquid Eyeliner is a must-have for me. That is why I purchased the very affordable Rimmel Exaggerate Eye Liner.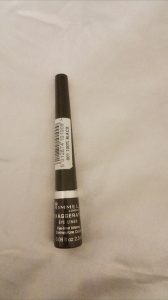 On the container, which is in a conical shape (reminds me of a magic wand for some reason), it says that it's 100% black and I totally agree. It claims to be ophthalmologically tested. It also says 001 and I'm guessing it's the shade, but I don't think it comes in any other colour. But if it does, I'm going to buy all of the colours, because I love this Liquid Liner.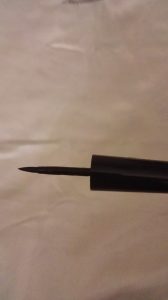 The formulation of this Eye Liner is something to rave about. It's so easy to apply and it doesn't crumble off the eyes, like some eyeliners do. The applicator is also so amazing. I used to use the Maybelline Master Precise Liquid Liner to do a wing, but the applicator is too big, thus it's hard to get a precise wing. The applicator for this one is very small, thus it's very easy to do detailed liner. However, for some reason I find it hard, to do my normal liner on my lash line with this. So I go in with my Maybelline Master Precise Liquid Liner first for the lash line and use this one for the wing. I also find the Maybelline Master Precise Liquid Liner's felt tip tends to bend a lot, thus, making it hard to get the job done. The Rimmel Exaggerate Eye Liner doesn't do that, it's tip is firm so it doesn't bend easily, which could be a good or bad thing.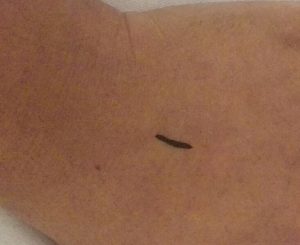 I find it very difficult to find matte eyeliners, and this one's matte and it also doesn't smudge that easily. It's also waterproof till some extent. It's long-lasting.
This eyeliner costs about $7 for this eyeliner, but you only get 0.08 fl oz. However, that wouldn't make me not recommend this product, because it comes in a travel-friendly packaging and the applicator is amazing.
Swatch this product on your hand, and you'll know what I'm talking about.
PROS:
Affordable
Really black
Good applicator
Travel-friendly packaging
Easy to do a winged liner with this product.