Essence Matt Matt Matt Lipstick Review – 06
Hey everyone! It's my birthday tomorrow (Yay!)
So, the other day, I went to the mall, and at the shop I went to, was selling Essence Cosmetics. As I was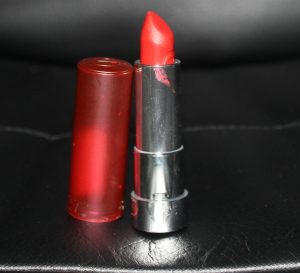 going through their products, I spotted this lipstick. It's called the Matt Matt Matt Lipstick. They have it in plenty of other shades. I bought the red one, which is called Kiss Me If You Can  – 06.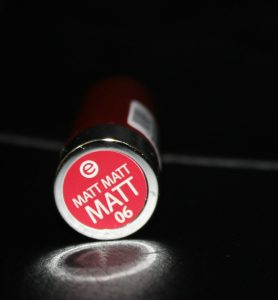 The packaging kinda reminds me of the Maybelline lipsticks. The plastic cover, silver container and all.
The lipstick shade is a vibrant red, but muted. I think it'll go with any skin tone, unlike some other red lipsticks that tend to look too dull or too bright. It's a universally flattering shade.
As for the consistency, I personally feel like it's a bit drying. I would recommend that you apply some lip balm on the lips before applying this lipstick, so that you don't feel like your lips are too dry.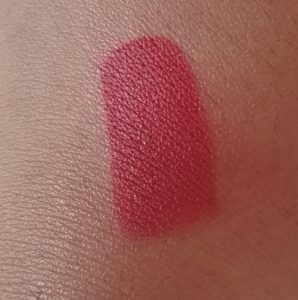 This lipstick smells like strawberries. It's not the annoying kind of a smell, it's a very muted, light smell, not the nauseous kind which a lot of lipsticks tend to have.
As for the staying power, it's not the most smudge proof lipstick ever. It does smudge easily, but it doesn't bunch up at certain places, which I think is good.
I'm absolutely loving this lipstick! This cost me AED 9 which is around $3 and you can't beat that. I'm super excited to try the other shades in this range!